Design Costs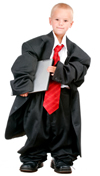 In the current marketplace there is no shortage of people who will offer to design your website at a very cheap rate. As Information Technology is encompassed by school curricula there are many students who have the basic skills needed to code a web site. Because their skills are basic and their experience is limited they often end up designing sites that work but there is no room to expand or add other services. At 3cellhosting we help you to consider your future growth and needs and we design your site to allow for change.
Another consideration when choosing a designer is stability. There are many site owners who have decided that their site needs revamping or adding to and when they approach the original designer they find that they no longer work on websites! 3cellhosting have been designing and maintaining sites since 1998 and we intend to be continuing for many more years.
Unlike many smaller companies who price sites based on an amount per page formula, all of our sites are priced individually as they are tailored to client needs. For some of our simple sites where content and artwork is provided by the client and they are happy with a template option then design costs are very low. Please call us on 01803 392011 to discuss your needs.